Association for Victims Support,Nantou Branch
Publication Data:
Last updated:2019-08-12
Count Views:896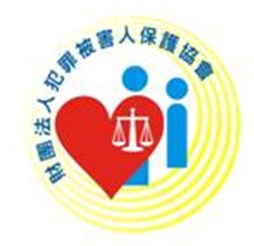 Association for Victims Support,Nantou Branch
(1)Purpose of Service
Set according to criminal victims' protection law number 29. We aim to helping victims to rebuild their everyday life. Victims are included those victims and their relatives delimited by the same law above number 1 and those who recognized by Ministry of Justice or by our board meeting.
(2)Object of Protection Service
A. Survivors of victims died of criminal behaviors.
B. The victim seriously injured from criminal acts.
C. Sexual assault violence and crime.
D. Victims of domestic violence crime.
E. Child or juvenile victims.
F. Human trafficking victims.
G. Criminal victims who are foreign spouse or foreign workers.
(3)Service
      Sheltering,legal assistance,comprehension application, social aids,investigation assistance,security and pro-tection,psychological counseling,life rebuilding,trust management,emergency aids,providing letter of guarantee,visits and comforts,inquiry and counseling,other services.
(4)Service Number
    FREE TEL:0800-005850
    TEL:049-2233051
    FAX:049-2232549
    Email:ntc@avs.org.tw